How to Talk so Little Kids Will Listen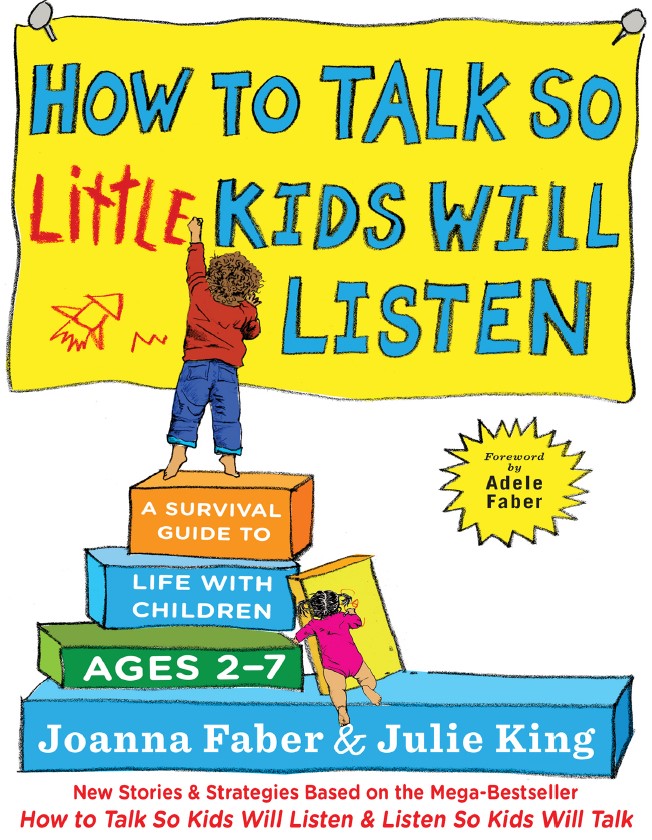 A must-have resource for anyone who lives or works with young kids, with an introduction by Adele Faber, coauthor of How to Talk So Kids Will Listen & Listen So Kids Will Talk, the international mega-bestseller The Boston Globe dubbed "The Parenting Bible."
For over thirty-five years, parents have turned to How to Talk So Kids Will Listen & Listen So Kids Will Talk for its respectful and effective solutions to the unending challenges of raising children. Now, in response to growing demand, Adele's daughter, Joanna Faber, along with Julie King, tailor How to Talk's powerful communication skills to children ages two to seven.
Faber and King, each a parenting expert in her own right, share their wisdom accumulated over years of conducting How To Talk workshops with parents and a broad variety of professionals. With a lively combination of storytelling, cartoons, and fly-on-the-wall discussions from their workshops, they provide concrete tools and tips that will transform your relationship with the young kids in your life.
This user-friendly guide will empower parents and caregivers of young children to forge rewarding, joyful relationships with terrible two-year-olds, truculent three-year-olds, ferocious four-year-olds, foolhardy five-year-olds, self-centered six-year-olds, and the occasional semi-civilized seven-year-old. And, it will help little kids grow into self-reliant big kids who are cooperative and connected to their parents, teachers, siblings, and peers.
温馨提示: (1)资源来源于网络公开发表文件,所有资料仅供学习交流; (2)资源为百度网盘链接分享,链接失效请联系管理员处理; (3)米粒仅用来维持网站运营,性质为用户友情赞助,并非购买文件费用(1元=1米粒); (4)此非实物交易,具有可复制性,购买后不予退款,请考虑好再下单; (5)如分享内容侵犯您的权益,请联系管理员处理;邮箱kidstim@qq.com (6)管理员联系方式:QQ840621944 微信ebook199
提米少儿英语,英语学习站
»
How to Talk so Little Kids Will Listen