Big History: The Greatest Events of All Time From the Big Bang to Binary Code 2022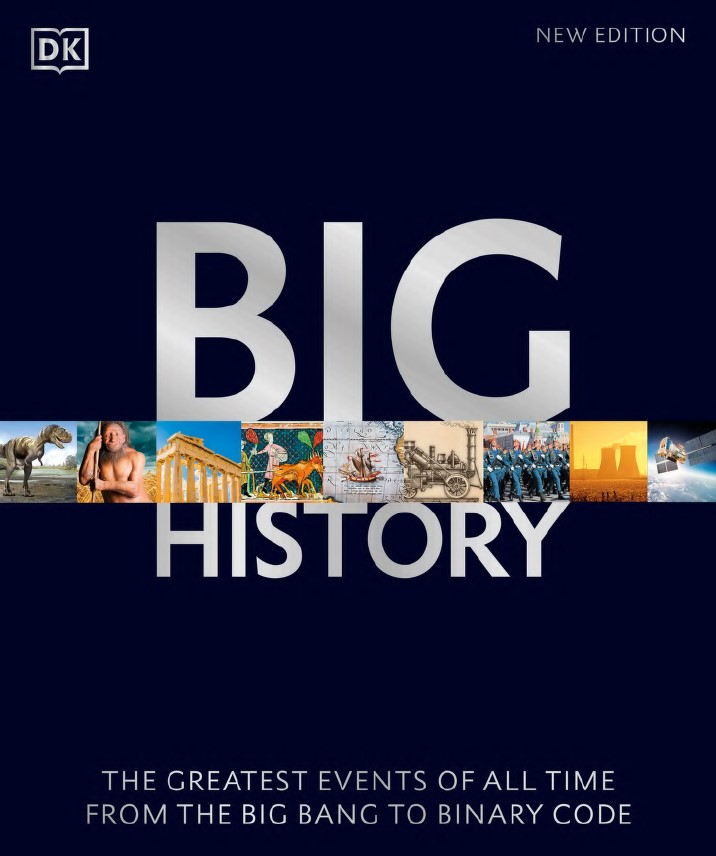 At DK, we believe in the power of discovery. So with this brand-new history book, you can easily discover how we got to where we are within the context of our Universe. Prepare to take a journey back in time to the very beginning, from the Big Bang forming our Universe, to the dawn of time, stretching across to the present day, and explore the ways in which a series of major events has changed the nature and course of life on the planet we call home.
So prepare to dive deep into the past with this all-encompassing history book, which promises:
-Unique graphics and artworks
-Evidence spreads unpick aspects of different objects to explain how we know what we know
-Big ideas spreads and timelines explore connections between key events
-Optional 64-page reference section: Timelines of world history
With each page jam-packed with fantastic facts and extraordinary pictures, Big History brings together an incredible range of perspectives, by using multiple disciplines to examine 13.8 billion years of history and thus bringing to life the entire history of the world! Celebrate your curiosity as you explore a plethora of different subject areas, from astronomy to animal life, ocean floors to icy cores, early humans, the age of empires, climate change and more, this all-encompassing history fact book truly does have something for everyone to love.
A must-have volume for history enthusiasts who want to see the past come to life, and doubling up as an ideal read for kids aged 12+ and adults alike with an interest in cosmic and human history. Students and educators looking for an inspiring window into history will no doubt love this historical encyclopaedia, whereby the people and places of the past will be brought back to life before your very eyes in this riveting read.
Encompassing a foreword by Professor David Christian, whose Big History TED talk has had over 12 million views, and aligned with Bill Gates' online Big History Project, it's no wonder this extraordinary book is a global success, with 158,000 copies sold worldwide.